Festival


2nd Annual OAK + AX FEST
FRI 9/27 – SUN 9/29
CLICK FOR LINE-UP + EVENTS:
FRIDAY | SATURDAY | SUNDAY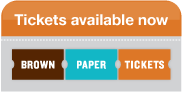 3-Day Weekend Fest Pass - $30
FRI - $15 | SAT - $12 | SUN - $10
The Oak and The Ax celebrates its 2nd annual festival during the last weekend in September, Friday 9/27 – Sunday 9/29. This year the festival will feature over 21 bands, a Saturday record fair, the premiere of a Lady Lamb the Beekeeper tour documentary, and a burlesque artist talk and workshops.
The Festival begins on Friday, September 27 with a headlining set from the Low Anthem, the popular indie folk band from Providence, Rhode Island. Doors for Friday open at 8pm and the bill also features the psychedelic pop rock outfit Phantom Buffalo from Portland, Maine and the off-grid garage rock collective Happy Jawbone Family Band from Brattleboro, Vermont. Elements bookstore and café (265 Main Street) will host a free artist talk and panel titled "How do you do, Burly-Q?" hosted by burlesque performer Rosie Rimjob from 6 – 8pm.
The Festival continues on Saturday, September 28 with a full day of music. Vockah Redu headlines the second night of the Festival. He will be joined by eight other bands earlier in the day, including Brooklyn-based MC Tim Fite, and the Portland experimental dance-rock duo Video Nasties, plus between act DJ sets by Matt Lajoie of Herbcraft and burlesque performance by Ophelia Heiney. Doors open at 1 pm. A vinyl record fair will be held from 11am – 1pm ($2 suggested donation or free with fest ticket).
The Festival concludes on Sunday, September 29 with a headlining performance from the indie rock band Lake from Olympia, Washington. Signed to legendary independent record label K Records, Lake has also gained recognition as a composer for the Cartoon Network show Adventure Time. Sunday will also feature nine other acts, both national and local, including Portland's ShaShaSha and Burlington's Hello Shark. Doors open at 1pm and the premiere of a 20-minute tour documentary about Lady Lamb the Beekeeper screens at 1:30pm. Engine (265 Maine St) will host burlesque themed workshops throughout the day, including Performative Make-Up and Repurpose & Assemble: What Makes A Costume?
Can't attend but still want to be a part of helping this Oak grow? The Festival also doubles as our annual fundraiser and donations of any amount are welcome.
---
Sponsors
---
10:30          The Low Anthem
9:30            The Happy Jawbone Family Band
8:30            Phantom Buffalo
Final Friday ArtWalk special event: Final Friday ArtWalk Artist Talk (6-8 PM at Elements Bookstore- 265 Main St) - "How Do You Do, Burly-q?" hosted by burlesque performer Rosie Rimjob. FREE. More info here.
10:30           Vockah Redu
9:30             Tim Fite
8:30             Video Nasties
7:00             Acid Smoker
6:00             AFRAID
5:00             Awaas
4:00             Purse
3:00             High Spirits
2:00             Mouth Washington
Plus between act DJ sets by Matt Lajoie of Herbcraft and burlesque performance by Ophelia Heiney.
Record Fair from 11am – 1pm featuring rare and eclectic vinyl. $2 suggested donation or free with festival ticket. More info here.
10:30          LAKE
9:30            ShaShaSha
8:30            Butcher Boy
7:00            Kevin Greenspon/Big Waves of Pretty
6:00            Drab Pony
5:00            Hello Shark
4:00            Arborea
3:00            Lisa/Liza
2:00            Methuin Muir
1:30            Lady Lamb the Beekeeper Tour Documentary
Burlesque Workshops at Engine (265 Main St). Read below for time and registration details.
9/29, 1PM - 3PM | $12

Brought to you by MAC escape artist, Sheridan Cudworth. For centuries performers have utilized numerous tools to elude perceptions of reality, time, physical appearance and current accepted beauty standards. Makeup is the gateway drug of altered appearance; it's uses are far more versatile than what's first perceived, and the materials to be used extend past anything you'd find at the million dollar counter. Join us as Cudworth takes us through our ancestors of performance, followed by demonstrations on how to plan and execute a desired concept. Performative Makeup is a workshop with skills and ideas useful for those of us all the way from seasoned burly-q artists to dreamy drag queens, trained dancers to die-hard circus performers, as well as those of us who're interested in makeup and or just starting to scratch the surface of performance. Bring your brush sets and makeup collection along with you, and Cudworth will be closing out the session with tips on how to get the most out of what you've got to work with. 
Repurpose & Assemble; What Makes a Costume?
9/29, 4PM-7PM| $12 or $25 (supplies provided)
Not only can a costume can say a million things including (but not limited to) era, emotion, class and aesthetic, but there are a million ways to address and adorn the physical form. Making a costume from scratch can be costly, that's why Rosie Rimjob finds much to value in the practice of repurposing. Second-hand three piece suites, and prom and wedding dresses are just a few options available that provide us with more than enough fabric to work with at a fraction of the cost of bulk fabrics. 
This is a hands on workshop for those of us interested in the practice of making costumes while spending as little money as possible. Rimjob will take you through esteemed methods of repurposing, and explore just how versatile the realm of trashion can be. The practice of repurposing is valuable to all of us, wether you're an experienced seamstress or brand new to the idea of sewing; come prepared for some serious crafting! Find the tackiest, biggest, most overdone article of clothing possible (for under $10), and you'll be set for a crafternoon you'll never forget. For more information about supplies, please sign up in advance.
---
Band Bios
Coming Soon!